---
Author :
AhmetZekiTasgar
Date :
20-09-2021, 15:44
Category :
What Does it Mean
Views :
15 Person
Comments :
0
Person
---
---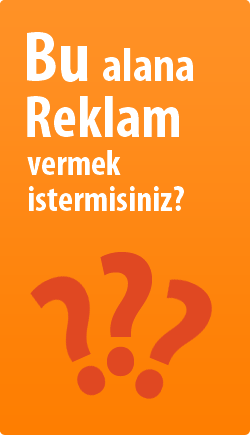 ---
Telegram is a popular cross-platform messaging app that is widely used because it has some advanced features and encryption techniques but also supports large group chat features. Also, the fact that it has no ties to other social media platforms makes it much more attractive to some.

Telegram app has app versions available for iOS, Android, Windows, Mac and Linux. So it works as a multi-platform. In addition, if you wish , it is possible to access it via a web browser thanks to Telegram Web .


What is Telegram?
Telegram is a multiplatform messaging service founded by Russian entrepreneur Pavel Durov. It was first made available for iOS and Android. Telegram tends to increase especially when its competitors have to deal with privacy scandals.
What makes Telegram unique is its focus on privacy, encryption and an open source API. There are numerous unofficial clients compatible with official Telegram apps. It also allows multiple devices to use the same account and multiple accounts to be used on the same device.
You may be using another app for one-on-one and group chats. That's why you may not find it attractive enough to use the Telegram app. However, if you are looking for a highly secure messaging app with very solid security and privacy, Telegram will be able to meet your needs. The Telegram app has certain pros and cons:
End-to-end encryption: Telegram has a mode called Secret Chat. When using this mode, communication is fully encrypted end-to-end, making the communication essentially completely private.
Self-destruct messages: Hidden messages can be configured to self-destruct after a certain period of time. This makes it even more secure.
Large file sizes: Telegram supports file attachments up to 2GB. It is ahead of almost all other messaging apps in this regard, and it is quite difficult to rival it.
Limited user base: Telegram has several hundred million active monthly users. However, it is unfortunately not possible to compete with more than 1 billion active users on Facebook and WhatsApp.
Privacy breach: One of the main reasons many people join Telegram is to send secure private messages. However, it is a privacy violation to send notifications to people who are in the application as soon as you enter the application.
Is Telegram safe?
Generally speaking, Telegram is more secure than most other chat apps. It might seem like a better approach for WhatsApp to use end-to-end encryption on all messaging. However, the company's connection to Facebook does not seem very convenient in terms of privacy.
You also get the same level of end-to-end encryption if you use the private chats feature in the Telegram app. In addition, it is not possible to forward messages and take screenshots in secret chats. Deleting a message means deleting it for everyone in the app.
Data selling is not at the heart of the Telegram app's business model. The app is not funded by advertising or data collection, but by its founder, Pavel Durov. After all, using Telegram does not mean that your messages are more secure than other apps. Because from time to time, server-side data leaks can occur.
Is Telegram free?
Telegram app is free to use. Everything is funded and supported by its founder Pavel Durov. It is important to note that the company will start using new monetization methods. But the chat is planned to remain free for everyone.
The earning methods that the Telegram app will go after include ads, special offers for business teams and power users, and paid sticker packs. Some of these funds will go back to users in the form of enhanced visibility for channels or payments to creators of unique sticker packs.
What is Telegram Web?
Telegram is an instant messaging application. This app lets you send messages, images, stickers, videos, voice messages and more to people on your list. You can do all this with end-to-end encryption. But your phone isn't the only place where you can access the Telegram app.
Telegram Web
is the browser-based version of the Telegram application. Thanks to this version, it is possible to access your Telegram account via computers. There is no difference in operation between the application and the browser-based version.
---
---
---