---
Author :
AhmetZekiTasgar
Date :
20-09-2021, 15:52
Category :
What Does it Mean
Views :
17 Person
Comments :
0
Person
---
---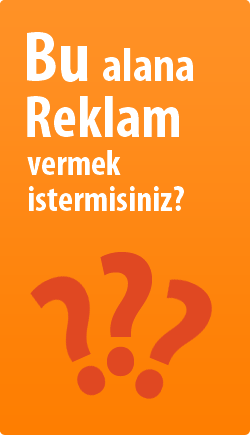 ---
The abbreviation IT is used interchangeably with Information Technology and stands for information technology. Network refers to everything related to computing technology such as hardware, software, the internet and the people working with these technologies. Many companies now have IT departments to manage computers, networks, and other technical areas of their business.

IT jobs include computer programming, network administration, computer engineering, web development, technical support and many other related occupations. Since we live in the information age, information technology has become a part of our daily life. This has led to the already overused term IT being heard more often.


What is IT?
Information technology (IT) deals with the study, design, development, implementation, support or management of computer-based information systems, particularly software applications and computer hardware. IT workers help computers work well for people.
So from an industry perspective, from a software design to the smallest manufacturer, almost every company needs information technology workers to keep their businesses running smoothly. On the other hand, most information technology jobs fall into four broad categories: computer scientists, computer engineers, systems analysts, and computer programmers.
The most basic definition of information technology is the application of technology to solving business or organizational problems on a large scale. Whatever the role, a member of an IT department works with others to solve technology problems both large and small. The main areas of responsibility for an IT department are:
Information technology governance: This starts with the effective operation of information technology systems. It then refers to the combination of policies and processes that ensure it is compatible with the needs of the organization.
Information technology operations: This includes the day-to-day operating principles of an information technology department. This includes tasks such as technical support, network maintenance, security testing, and device management.
Hardware and infrastructure: This refers to all the physical components of an information technology infrastructure. It includes the installation and maintenance of individual devices such as routers, servers, telephone systems and laptops.
Why is information technology important?
Simply put, the work of most organizations will slow down considerably and eventually come to a halt without functioning information technology systems. It is not easy to find a business that does not rely in part on computers and the networks that connect them. Providing a standard level of service, security and connectivity is a critical task.
But this is not the only challenge faced by IT professionals. More and more companies want to implement more intuitive and custom solutions. Therefore, information technology has the potential to provide the edge a company needs to outperform its competitors. For this, there are some needs that information technology experts need to work on:
Data overload: Businesses now need to process huge amounts of data. This requires massive amounts of processing power, advanced software and human analytical skills.
Mobile uses: More employers now offer remote working options that require smartphones, tablets and laptops.
Cloud services: Most businesses now work with cloud services – third-party hosting platforms that protect that data – to store large amounts of data.
Bandwidth: As video conferencing solutions become increasingly popular, more network bandwidth is demanded to adequately support them.
What are the IT career opportunities?
By now you should know the general responsibilities of an IT department. The next point you should take a look at is exactly what the individual roles in it are. Some of the positions you'll find in many IT departments include:
Computer support specialists: Work on the frontline to fix any technology issues, including software issues, computer crashes, and hardware issues. These experts can also assist senior IT members with larger scale network issues.
Network systems administrators: They approach the network system as a big picture. They focus on security and performance directly in the network system. In this way, they ensure that the network system works efficiently enough to meet the needs of the business.
Computer systems analysts: They work in the background to combine information technology with smart business solutions. They usually specialize according to the needs of the company they are in. For example, when it comes to their work in the financial sector, they specialize in this area.
Information security analysts: They are responsible for the security of an organization's computer networks. It is still their responsibility to perform the necessary testing and develop company-wide security best practices. In general, they are located in a different position compared to other information technology departments.
The responsibilities for some of these important information technology roles vary depending on the size and scope of the company. In smaller companies, day-to-day work may revolve around something like fixing a problem with a printer. On the other hand, in a larger company, you may need to express your expertise more.
What does an IT specialist do?
What does an IT specialist (IT specialist) do? The IT professional works with computer-based information systems. They may design, operate or maintain technology within tech companies, in any business or agency that manages large amounts of data.
They typically provide services related to networks, hardware, software, databases, and web resources. They can do network administration, software development and database management. Some IT professionals design or evaluate systems on the software their companies currently use. Other responsibilities include:
Developing innovative network troubleshooting methods to reduce downtime and repair costs
Keeping abreast of changing network technology and providing a technology update to the management team every quarter
Working closely with managers in each department to determine the maintenance and growth of a network
Working with external parties to determine the most suitable system or integration of multiple systems
Protecting the network from outside intrusions with customer data encryption, secure data storage, and other necessary methods




How to become an IT specialist?
If you want to become an IT professional, you must meet certain requirements. These requirements are more related to training, certifications and development support. When you meet the minimum requirements, you will have the chance to apply for the job applications that have been opened as an IT specialist.
Formal education: IT professional positions typically require a degree in computer science, computer engineering or information technology management. This also corresponds to a four-year university education. On the other hand, it should be noted that some positions require a master's degree.
Experience: Internships include valuable opportunities to gain hands-on experience in the information technology industry, which is particularly important as companies prefer to hire experienced candidates. Internships allow you to gain practical experience while making professional connections in the industry.
Certifications: There are a number of certifications that can be useful for a career in information technology. For IT professionals who are just starting their careers, the required certifications are usually standard. Project Management Specialist (PMP), Certified Information Systems Auditor (CISA), Certified Information Systems Security Specialist (CISSP), and Certified Information Security Manager (CISM) are among the top certifications.
Skills: There are many different skills that an IT professional should possess. If you want to be successful in your job, you should not forget that you need to improve yourself, especially in the skills we will talk about below. With these skills, you can get to much better places:

Communication skills: Includes both verbal communication and active listening. An IT professional should be a good listener to extract the information needed to diagnose a problem. Active listening is one of the skills that is especially necessary when diagnosing problems over the phone or through helpdesk chat.
Analytical skills: It refers to the ability to gather and analyze information, solve problems and make decisions. An IT professional should be able to analyze the information given to him and develop a practical solution. These skills include a strong grasp of mathematics to understand the business functioning of a system.
Attention to detail: Great attention must be paid to detail to spot important pieces of information that others may have overlooked. Strong attention to detail can provide timely solutions when problems arise. IT professionals should be able to ask the right questions to drive the conversation.
Time management: IT professionals often work alone. Therefore, time management skills should be strong. This includes goal setting, planning and delegating to ensure that tasks are completed on time and that tasks are aligned with overall objectives.
Technical skills: These refer to skills and knowledge related to information technology. An IT professional should possess advanced technical skills with extensive knowledge of information technologies and systems. Must be tech savvy and able to solve complex technical challenges.
If you want to become an IT professional, you have to take the road that almost everyone takes. You must complete a formal education. You must gain appropriate experience. You must have the certificates you need. You should best fill out your resume and then apply for the suitable IT specialist position.
---
---
---