---
Author :
AhmetZekiTasgar
Date :
20-09-2021, 15:53
Category :
What Does it Mean
Views :
15 Person
Comments :
0
Person
---
---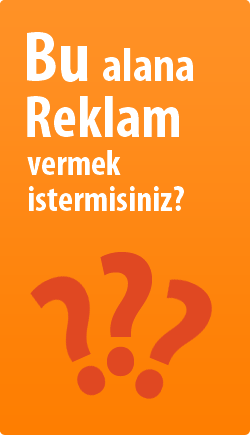 ---
A lite version is a shortened version of a software application that comes with a new computer or is freely available from a website.

Lite version may have limited functionality or be supported by ads. In some cases it is possible to have both. Lite versions usually do not have technical support. For a fee, there is the possibility to upgrade to the full version, eliminate ads and get more program features.

Today, the lite version concept is used most effectively on mobile platforms. Lite version understanding has revealed many new business opportunities. Especially famous brands tried to overcome the problem of slow internet connection and low quality device in countries other than developed countries with the lite version of the applications. That's why many popular apps have lite versions.



What is the lite version?
Lite version is a limited-featured app mainly designed for low-end devices. The lite versions have a size of about 1-10 MB while regular apps are usually 40-50 MB in size. It may sound interesting, but you may think that these are not needed when using technologies such as 3G, 4G, 4.5G or even 5G right now. However, most of the world still uses 2G connections.
These lite versions of apps work great on slow internet connections. For example, Facebook has developed a lite version for users of developing countries. In this way, it has managed to gain billions of users. Because the lite version of Facebook requires less than 1 MB of installation space and works even on an extremely slow 2G network with limited access to internet data.
What is the difference between the lite version and the regular version?
The Lite version comes in a restricted form, especially features that require large amounts of data (for example, videos). At least that's how it is in the Facebook example. Similarly, other famous apps have taken the same approach to enter the emerging market. It is possible to explain the difference between the lite version and the regular version as follows:
Size: Some app users prefer to uninstall apps they don't use often from their smartphones. The goal is to improve performance and free up space on the phone for more important and relevant applications. This means loss of users for certain companies. It has released a lite version to overcome this. Lite apps usually take up less than 10 MB.
Charging usage: No one wants their phone to run out of charge faster. It is a known fact that standardized official versions of applications consume a lot of battery power. This is because there are too many backend functions. The lite versions, on the other hand, are designed not to drain faster. As a result, the use of these lighter applications ensures end-user retention.
Application interface: Except for those who are tech savvy, not every mobile application user knows that images, animations, videos and other similar elements make an application heavier. In some cases lite apps are designed to interact with end users and ask them to use the original version. Lite versions are different from standard applications. They are designed in a minimalist fashion.
Application speed: As we mentioned in detail before, the lite version apps and software take up less space. These apps usually have a simple and clean interface. These features are extremely effective in improving the performance and speed of the application for end users. Users looking for application speed therefore prefer lite versions.
Data usage: It is necessary to know that not all users have high-end smartphones. It is necessary to understand that Internet connections are not perfect all over the world. While lite applications were being designed, they were developed in accordance with the type of connection in the regions where the internet connection is weak. In this way, they become accessible to those who do not use the latest and advanced technology devices.
From a mobile point of view, it is possible to summarize many things in this way. In terms of computers, the situation is no different. The lite version of PC software takes up less space, has fewer features, and fulfills only the basic requirements. The main purpose here is to encourage the user to like the lite version and buy the regular version of the software.
---
---
---